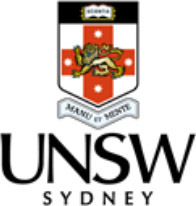 HUMAN RESEARCH RECRUITMENT ADVERTISEMENT
The management concerns of caregivers of individuals with bipolar disorder
If you wish to participate, you may click on survey link here:
If you have any questions about the study, you may contact the research team via the contact details below.
The people of ForLikeMinds are teaming up with researchers at the University of New South Wales in Australia to conduct a research project looking at the management concerns of caregivers of individuals with bipolar disorder. By hearing your personal stories about your Acaregiving journey, we hope to be able to better understand the support needs of caregivers and ultimately improve treatment quality for those with a bipolar disorder.
The research study is looking to recruit people who meet the following criteria:
Are a caregiver of an individual with a bipolar disorder (bipolar I or bipolar II).
You and the person you care for are both 18 years or older.
You are a fluent speaker of English.
Participants will be asked to complete an online survey that should not take more than 20-30 minutes. You will be asked about your experiences with caregiving, specific concerns you have about symptoms and their impact, and demographic details. The survey will be completely anonymous.
Chief Investigator
Gordon Parker, Scientia Professor of Psychiatry
Email: [email protected]
Ethics Approval Number: HC210721
Version 1, 26th October 2021